Adult Cloth Diaper - Castle Knights Design - ABDL Reusable Adult Nappy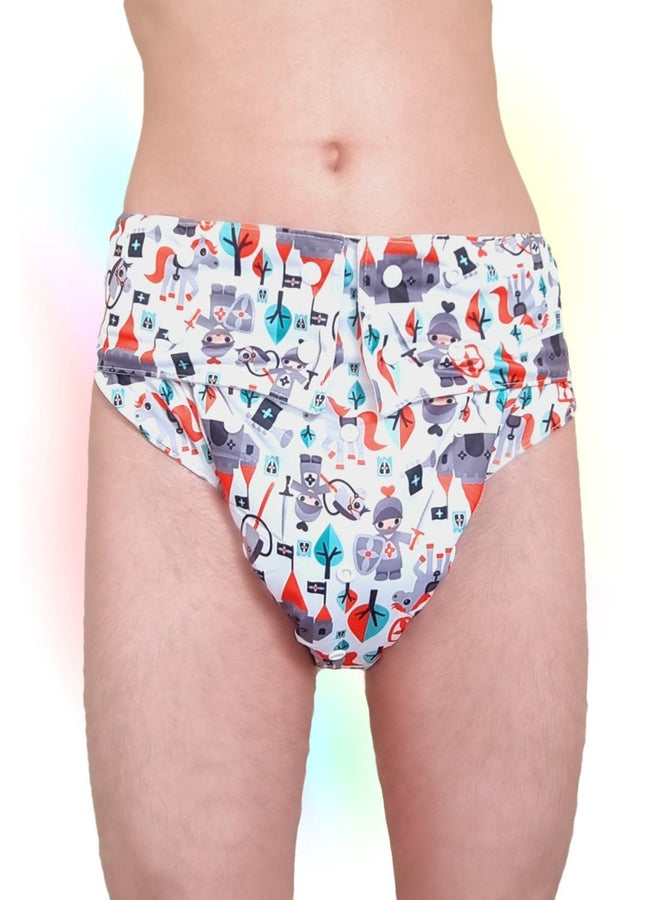 Adult Cloth Diaper - Castle Knights Design - ABDL Reusable Adult Nappy
Regular price $37.00 Sale $43.00

Worldwide Shipping
We ship worldwide

Securely Packaged
To arrive in perfect condition

Discreet Packaging
Full discretion guaranteed

UK Based Store
All items ship from the UK
Feel extra little in our adult knights themed cloth diapers.
These are a one-size adult cloth diaper that is adjustable to fit waist sizes between 24 and 40 inches.
The snap buttons allows you to change the fit to your desired sized.
They feature a waterproof plastic feel outer layer and elasticated waist & leg cuffs.
Our cloth diapers are designed to be used with a removable cloth insert but can also be warn over a standard adult diaper as a diaper cover.
Includes a 5 layer Bamboo Microfiber insert.
Tags: abdl, adult_diaper, adult_diaper_cover, ageplay, cglb, cglg, cloth_diaper, ddlb, ddlg, little_space, mdlb, mdlg, nappy