PRE-ORDER - Adult Gagging Nipples - ABDL XL Silicone Nipple - Extra Large Dummy Teat Agere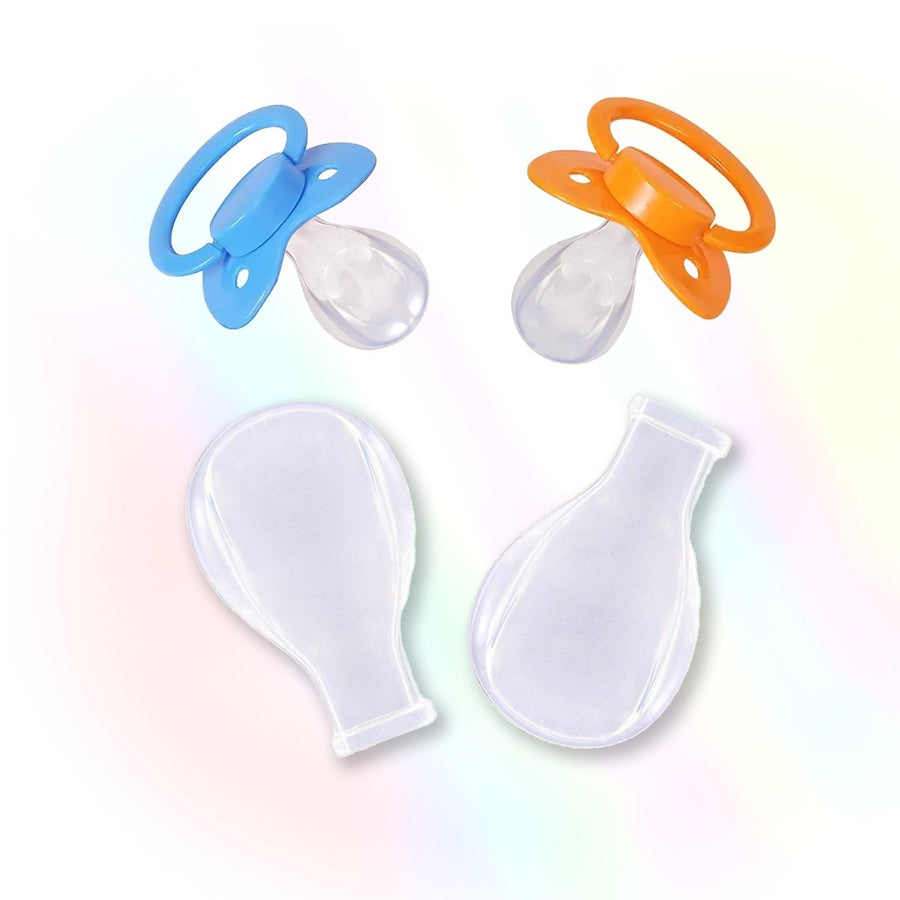 PRE-ORDER - Adult Gagging Nipples - ABDL XL Silicone Nipple - Extra Large Dummy Teat Agere
Regular price $19.00 Sale $22.00

Worldwide Shipping
We ship worldwide

Securely Packaged
To arrive in perfect condition

Discreet Packaging
Full discretion guaranteed

UK Based Store
All items ship from the UK
NIPPLES ONLY - PACIFIER NOT INCLUDED
These are our XL Gagging size adult pacifier nipples.
They can be used to upgrade most adult pacifiers or pacifier gags.

These are currently a pre-order item and any orders containing these nipples will not ship until late January / early February.

They are quite a bit larger than the standard adult pacifier nipples and so ideal in gags as they're harder to push out of the mouth.

Nipple Size - 65mm x 45mm
Made from food grade clear silicone.
Tags: abdl, abdl_nipple, abdl_paci, abdl_pacifier, adult_baby, adult_dummy, adult_pacifier, ageplay, ageplay_kink, agere, cglb, cglg, ddlb, ddlg, gag, gagging, german nipple, giant nipple, large nipple, large_adult_pacifier, little_space, nuk5, nuk6, nuk8, nuk9, xl, xl_adult_pacifier