Adult Pacifier - Discreet Storage - ABDL Dummy Hidden Brown Boba Plushie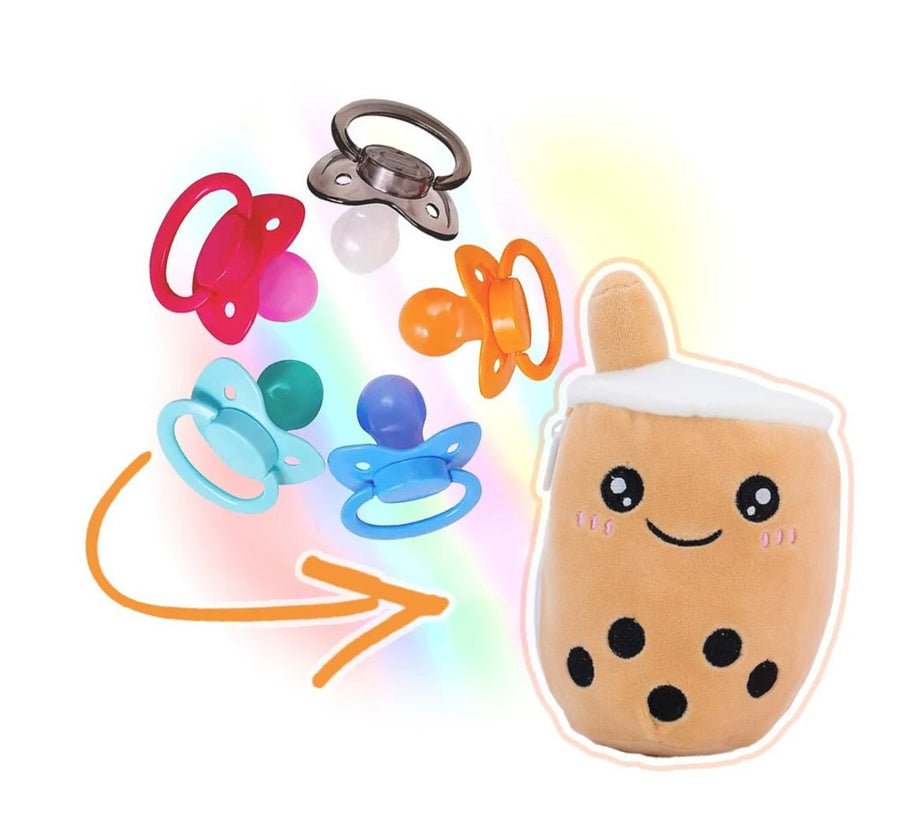 Adult Pacifier - Discreet Storage - ABDL Dummy Hidden Brown Boba Plushie
Regular price $32.00 Sale $37.00

Worldwide Shipping
We ship worldwide

Securely Packaged
To arrive in perfect condition

Discreet Packaging
Full discretion guaranteed

UK Based Store
All items ship from the UK
These are our adult pacifiers sent hidden inside a super cute plush for extra discretion.

The pacifier will arrive zipped inside the plush.
The zip is not hidden but it should provide an additional level of discretion should anyone peek inside the package.

You'll receive a single adult pacifier in the colour of your choice with your chosen adult nipple, shipped within the plush.
Adult pacifier shield size - 49mm x 70mm Pacifier
Plush Size - 15cm
Nipple Sizes -
◾ Latex Mini Cherry Nipple - 38mm x 18mm
◾ Silicone Nuk6 Nipples - 55mm x 32mm
◾ Latex Nuk6 Nipples - 53mm x 31mm
See product photos for more details and full nipple size chart.
Tags: abdl, adult_baby, adult_pacifier, ageplay, binky, cglb, cglg, ddlb, ddlg, diaper_lover, extra large nipple, gagging, german nipple, giant nipple, large nipple, little_space, mdlb, mdlg, nuk8, nuk9