Adult Pacifier - Trans Flag Edition - ABDL Dummy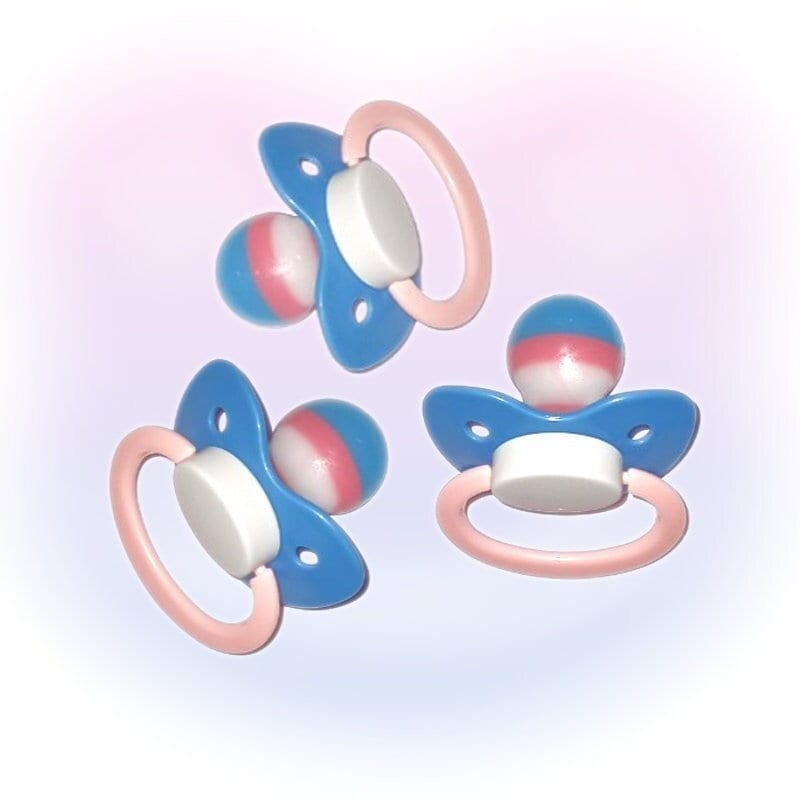 Adult Pacifier - Trans Flag Edition - ABDL Dummy
Regular price $21.00 Sale $25.00

Worldwide Shipping
We ship worldwide

Securely Packaged
To arrive in perfect condition

Discreet Packaging
Full discretion guaranteed

UK Based Store
All items ship from the UK
This is a adult pacifier with our special edition trans flag coloured silicone nipple.
The nipple is a solid filled nipple meaning it is filled with our soft food grade silicone and not hollow like other nipples.
You'll receive a single adult pacifier in the colours of your choice with our trans flag silicone adult nipple.
Adult pacifier shield size - 49mm x 70mm
Pacifier Nipple Size - 55mm x 32mm
** Pink/Blue/White Pacifier will be in those colours but which parts are in each colour may vary ** 
Tags: abdl, adult_baby, adult_pacifier, ageplay, binky, cglb, cglg, ddlb, ddlg, diaper_lover, little_space, mdlb, mdlg