Chastity Cage Silicone V1 - Multicolour Small Male Lock Device Abdl (Red Blue Yellow) Fetish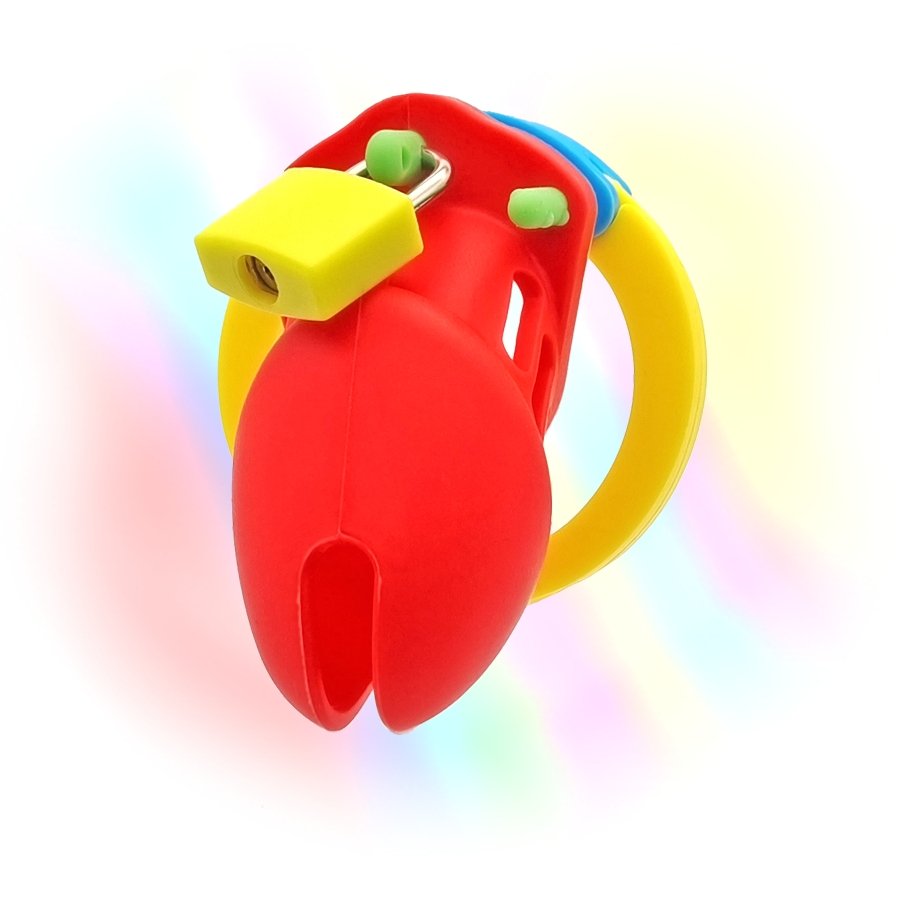 Chastity Cage Silicone V1 - Multicolour Small Male Lock Device Abdl (Red Blue Yellow) Fetish
Regular price $55.00 Sale $65.00

Worldwide Shipping
We ship worldwide

Securely Packaged
To arrive in perfect condition

Discreet Packaging
Full discretion guaranteed

UK Based Store
All items ship from the UK
Don't give in to temptation by using our super cute silicone chastity cages!
--
You'll receive a cage in the colours shown (you can customise the peg/padlock colour)
These are our small size cage.
Sheath length is 2.5"
Total length is adjustable using spacers for between 2.9" and 3.7".
Includes 5 different sized rings ranging between 1.4" and 2.2" internal diameter.
Includes the following items -
1 x Silicone chastity cage (1 sheath, 5 rings, 2 top bars)
1 x Padlock (in chosen colour)
6 x Upgraded Pegs (in chosen colour)
6 x Standard Pegs (white)
4 x Clear Spacers
5 x Numbered plastic disposable padlocks
When measuring for your cage you will want to do so when soft although consideration should be made for how much growth there is when erect.
Tags: abdl, bdsm, bondage, cage, chastity, chastity cage, chastity_cage, cock, denial, keyholder, kink, numbered, Penis, pet-play, pup-play, silicone, sub, Timer, trainer